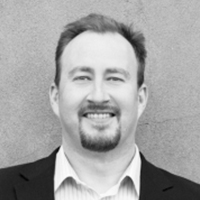 Alistair is an entrepreneur, author, and event organizer. He spends a lot of time understanding how organizations of all sizes can use data to make better decisions, and on startup acceleration. He also fascinated by what happens when the rubber of technology meets the road of technology.

Alistair has worked in tech most of his life as a product manager. He has been directly involved in the launch of five major conferences: O'Reilly's Strata; Techweb's Cloud Connect; Interop's Enterprise Cloud Summit; the International Startup Festival; and GigaOm's Structure. He has spoken at a variety of other conferences, including Le Web, Web2Expo, IGT, Velocity, Lean UX, Enterprise 2.0, Mesh, and eMetrics.

He has written three books on technology and entrepreneurship: Lean Analytics (2013); Complete Web Monitoring (2009) and Managing Bandwidth (1999) He also contributed to a number of sites, including GigaOm, Mashable, and O'Reilly Radar. He writes often -- but less than he'd like -- for Tilt the Windmill, O'Reilly Radar, and Solve for Interesting.

In 1999, he co-founded Coradiant, an early pioneer in User Experience Management acquired by BMC in April, 2011. Coradiant grew from Networkshop, a company he founded with Eric Packman (a longtime friend and co-conspirator) in 1997. He has also worked for 3Com Corporation, Primary Access, and Eicon Technology.

He graduated from Dalhousie University with a B.Com (Honours) and an advanced major in Strategic Marketing. Specialties: Product management, technology ventures, web performance and operations, high-availability applications, real user monitoring, web analytics, marketing communications, business strategy.